Maryland Alpha Scholarship Recipients
Bob "Turtle" Smith Whole Man Scholarship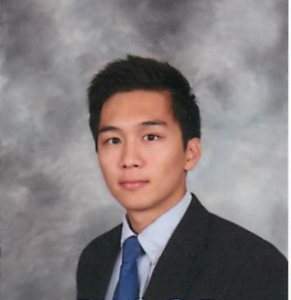 For the 2016-2017 academic year, GiWoong (Ethan) Sim was the recipient of the Bob "Turtle" Smith Whole Man Scholarship. An Annapolis native, GiWoong is a member of the Maryland Alpha (Maryland) chapter of the Phi Delta Theta Fraternity. He is majoring in accounting and finance and has an impressive grade point average of 3.55.
Not only does he excel academically, but also in his chapter. He was the Pledge Class President, and created a positive experience for his fellow Phikeia. He was also recently elected to his second term as Chapter Treasurer. When asked what Robert Morrison's philosophy "To do what ought to be done, but would not have been done unless I did it, I thought to be my duty" meant to him he replied, "I believe that Morrison's philosophy not only encourages an individual to demonstrate initiative, but also to deliver its lessons to those around you. I must feel it as my duty to encourage others not to be a bystander, and work with one another to build a better community… Leadership is not about showing your power or dominance, but to lead your people in the right direction to achieve both [group] and individual goals."
Congratulations GiWoong on receiving a Whole Man Scholarship! Your hard work and dedication to the fraternity do not go unnoticed.